Our Concepts
Hybrid line
It is this desire to always go forward that made you do many "firsts" in Europe, especially in the world of float tube:
Since 2011, we are the FIRST company in Europe to introduce PVC float tubes with a pneumatic boat type manufacture with the ARMADA 170.
It had never been done, it's a first!
From there, we created and opened a new market segment that did not exist before.
Pandora's box was open, and the whole of the walk could some years get in the wake of SEVEN BASS DESIGN to try to do the same thing.
Dropstitch line
In 2014, once again, SEVEN BASS DESIGN presented you with a technology that has revolutionized the world of float tube!
All products of the Dropstich line will allow you all the extravagances that you have never imagined with a float tube .... Indeed, you will enjoy a place is a stability that will even allow you to can fish standing !!
Their manufacture is quality and the equipment is very complete with oars on the sides, side bags, a stern for installing an electric motor, and a footrest bar.
Generally, everything can be stored in a big backpack or a caryall, which will easily find their place in the trunk of a car.
Inflated in minutes, they are perfectly rigid thanks to their significant thicknesses of more than 15cm and their high pressure of more than one bar.
Clipline & Flex Sytem
in 2016, we were the first to introduce cordura float tubes on the world market with not only removable side bags, but they could now be placed wherever you wanted, all along the roll. This customization at will were completed by the choice of the bag model. It was at the time the BOLT system.
This system evolved the following year with the creation of models specific to the American market: the RENEGADE SERIES. This system, with the arrival of 2 safety clips to connect the saddlebags to a lifeline, the CLIPLINE, is now called the FLEX SYSTEM.
The FLEX SYTEM can be found on both Cordura tubes, the Hybrid Line and the Dropstitch Line.
The type of bag increases the same year, with saddlebags of different sizes, and the arrival of models of PVC saddlebags. This range of customizable side bags is now called FLEX CARGO.
Pocket Apron
in 2016, together with the arrival of the BOLT system, appear the POCKET APRON.
The concept of the Pocket Apron is an apron which, thanks to a central pouch has velcro closure, can accommodate multiple boxes or accessories for quick sessions with little hardware.
The following year, the Renegade Series evolved the Pocket Apron by now having a double zipper for more security during transport.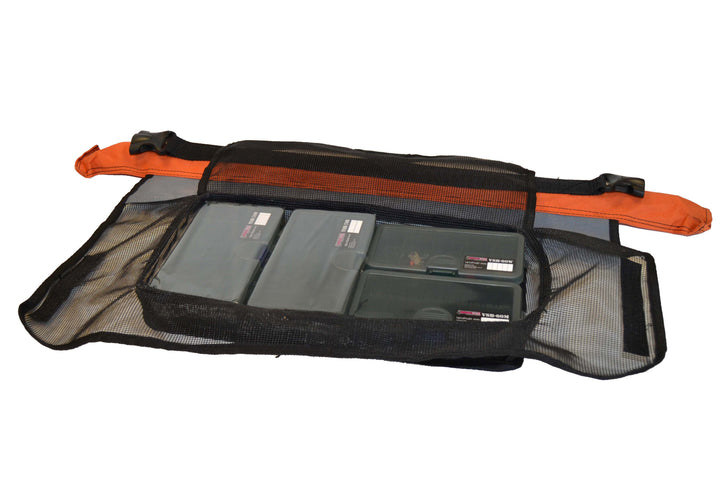 Plug & Go System
As early as 2016, aware that the float tube fishermen needed equipment and accessories really adapted to their fishing, we developed the PLUG & GO system.
This system is based on a simple principle: a universal base that can be used for ALL float tubes, boats, kayaks and SUP.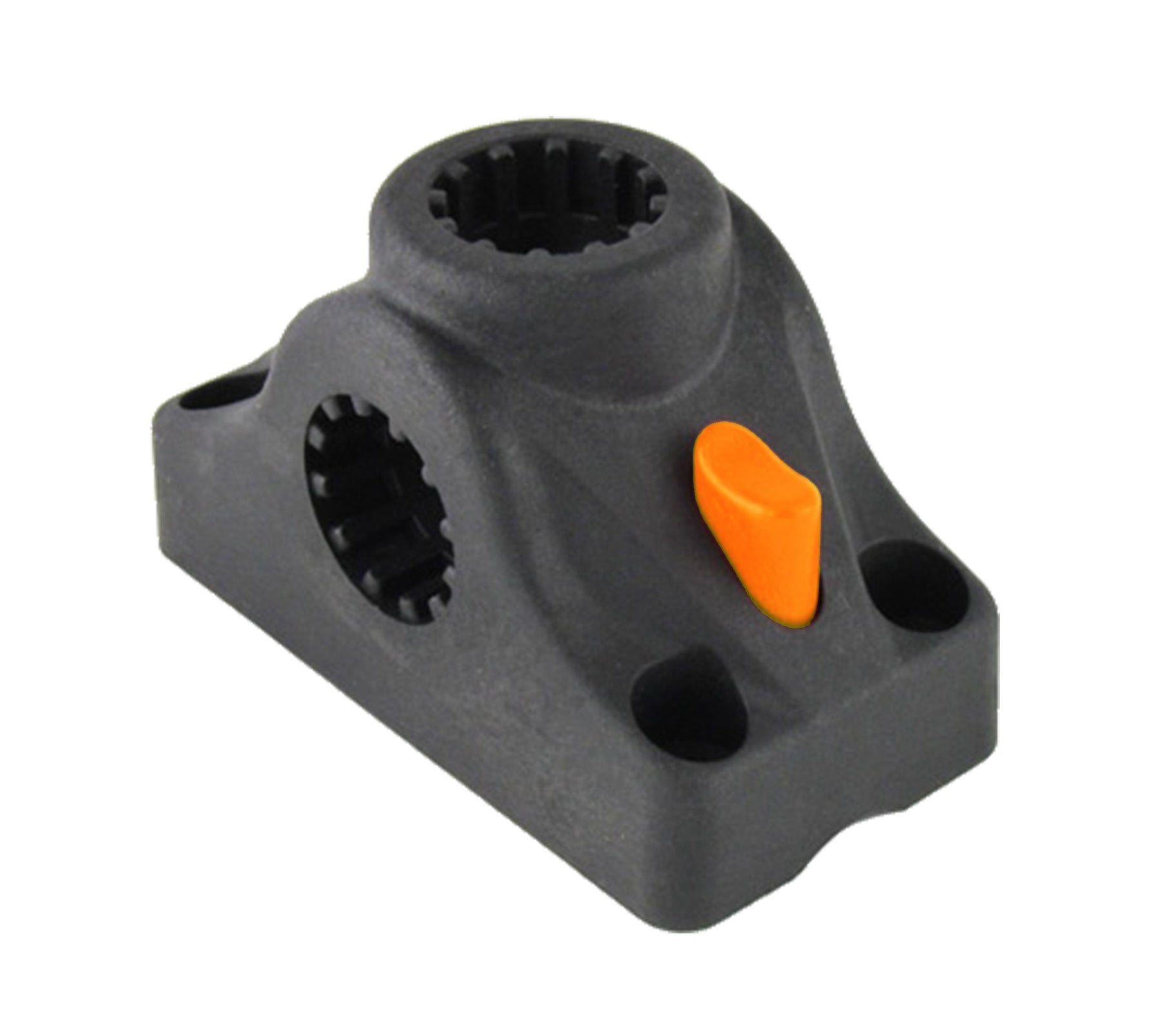 This unique base can be glued, clipped, screwed.
All accessories support necessary for fishing on a boat (sounder support, rod support, camera / camera support, tablet support, etc ...) are inserted directly into this database.
The system is ultra simple and fast to use, we insert the accessory (PLUG) and we go (GO): Plug & Go!
Our technologies
AirDROPSTITCH
Nous faisons les produits en AirDROPSTITCH dans une des meilleures usines au monde. 
Nos usines travaillent selon nos cahiers des charges et dans des milieux à température et hygrométrie controlées pour ne pas altérer la qualité de montage et de fabrication. Des experts internationaux spécialisés uniquement dans les articles de sport gonflables, ultra qualifiés dans les domaines aussi variés que les bateaux semi rigides, les rafts, les kayaks, les structures gonflables d'urgence et bien sûr les SUP et les Float tubes, étudient et pensent minutieusement tous les points sensibles de chaque produit de la gamme SEVEN BASS. Ces experts sont là à chaque étape de la fabrication, et c'est toutes ces conditions réunies qui permettent d'assurer toute la qualité des produits SEVEN BASS.
Vous ne pouvez qu'être fier d'arborer notre logo, sigle de qualité, de savoir faire, et d'innovation !
AIR DROPSTITCH - SEVEN BASS
Technical details :
- Dropstitch: sandwich fabric, inflated to 15 Psi (1.03 Bar) of pressure of use
- High pressure bonding: strong and durable.
- PVC reinforcements to sensitive areas: drift box.
- High pressure bonding of the two PVC sheets of deck and hull.
- NO TWIST assembly with double thickness rails which prevents the board from twisting.
- Logos: perfect finish and with excellent durability.
The advantages of AirDROPSTITCH technology from SEVEN BASS:
- All our boards are extremely rigid
- Aesthetics: thanks to this design, the rendering is magnificent
- solidity: our boards benefiting from this technology have great resistance to abuse.
- Dynamic: thanks to our double thickness rails, our boards stay sharp.
- Lifetime: this technology is 100% repairable thanks to the kit provided
MASTAFROST
With MASTA FROST, we offer coolers that keep cold for up to 5 days, guaranteed for 5 years against any manufacturing problem.
These coolers are designed in food grade materials compatible with dry ice.
They even have superior features, such as the freezer-style seal, which does not let heat seep in, and the "T" moldings directly on the cooler.
The padlock hole is molded directly onto the main part and the lid of the cooler and the long hinges with stops do not fully open and are unbreakable. Anti-slip, non-slip rubber feet hold the cooler in place where you lay it, and the molded attachment points on the cooler allow you to attach it securely.
"Atypical" key, bottle openers come to top the list of equipment of these beautiful coolers.
You can easily carry your cooler thanks to the side handles (on the models 45, 75 and 110), the retractable handle (on the model 20). or even to the wheels on the "Wheels" models.
The drain plug and the rubber seal meanwhile, ensure its tightness and allow emptying and washing the cooler easily.
An automatic front pressure control valve allows for a click to balance the internal pressure with the external one, to open your cooler without any problem. This front button, like the side drain plug, is compatible with tips and fittings type "Gardena", which allows occasionally, replacing these two tips to turn your cooler into a pond to keep your fish alive.
A ruler in inch allows on the top of the lid to measure all your catches.
| | | | | |
| --- | --- | --- | --- | --- |
| | | | | |
| Molded "T" fasteners | The drain plug. | Bottle opener / hole for padlock. | Automatic pressure regulating valve. | Wide rubber seal for optimum sealing. |